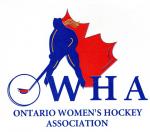 The HGHA is a proud member of the OWHA
---
SEASON PLAN
Hamilton Girls Hockey Association (HGHA) continues to work with its governing body (OWHA) and neighbouring associations in an effort to develop a return to hockey program that meets the needs of its players, coaches and parents.
Stage 1 :
Following the Return to Play safety protocols, there will not be try-outs at this time. The first 4 weeks of hockey will be skills and development ice.
On-ice activities will include conditioning, skills development and some controlled scrimmaging.
Physical distancing must be maintained in all drills and scrimmages.
Following the development phase, there will be modified 3-on-3 or 4-on-4.
Modified game play with No Physical Contact and OWHA rules for modified game play may begin at a time yet to be determined.
Stage 2 :
This session will run from January to March and will either be a continuation of the development format of session one, or a transition to a more traditional program, if permitted under regulations set out by the province, the city and the OWHA.
Given the uncertainty of the pandemic and the evolving situation, more information on the second session will be communicated later this fall. A separate registration and fee structure will be implemented according to guidelines in place at that time.
---